Boat rental Marseille, Port de la Pointe Rouge – Locabato
Located on the port of Pointe Rouge, (eight minutes from the creeks of Marseille) , Locabato is a professional boat rental company that can adapt to your wishes. We offer boats for adventures with family or friends to discover the wonderful area of Marseille. Our boats have the approval « national park of the creeks » allowing the discovery of this magnificent site. You will be able to walk, fish, dive or relax on comfortable boats.
Our site have sanitary facilities and parking is provided on Monday and Sunday.
See you soon, The Locabato team
REGULATIONS RELATED TO THE BOAT LICENSE
To pilot a boat, a boating license is mandatory, if your boat has an engine of more than 6 HP or 4.5 Kilowatts. There are two licenses, the coastal and the offshore. The first one allows you to navigate at sea at the helm of a pleasure craft up to 6 miles from a shelter, that is to say 11 km, and this only for personal use. The offshore license, which is an extension of the coastal license, allows you to navigate without limit.
For those who do not have a coastal license, Locabato offers boats without a license for rent… ask us!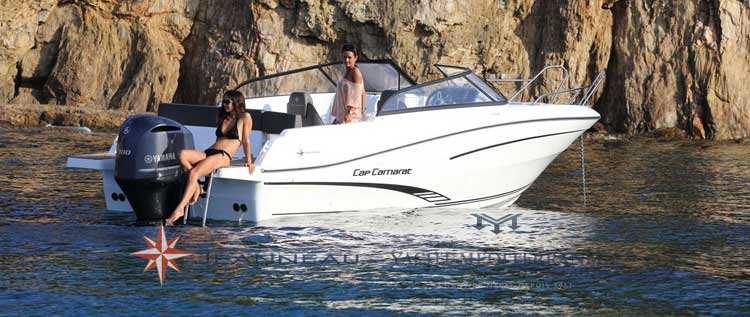 Boat rental in Marseille | Calanques Park Tour | Calanques National Park | Marseille | Diving in Marseille | Boat rental without a permit | Boat rental Marseille | Cassis boat rental | Estaque boat rental | Marseille boat rental | Carry le Rouet boat rental | rigid diving | Locabato Marseille |Rent a boat in Provence | motor boat rental | Rent a boat in Calanques | Rent a boat in Marseille cheap | Rent a boat in Marseille cheap | Frioul boat | Scuba diving Marseille | Jeanneau boat | Cap Camarat charter | Motor boat charter | Boat Hire